ADI KAILASH BY ROAD 7 DAYS / 6 NIGHT REGISTER NOW
Adi Kailash, often referred to as the replica of Mount Kailash, can be found in the Indian region near the Indo-Tibetan border. Its altitude reaches approximately 5945 meters above sea level, and it is also known as Chhota Kailash. This sacred site emulates the renowned Sri Kailash Mansarovar located in Tibet. Notably, Adi Kailash holds great significance as it served as a pivotal stop during Shiva's celestial wedding, originating from Adi Kailash Mansarovar.
Standing majestically at an impressive height of 6191 meters, Adi Kailash is situated in the Dharchula district of Uttarakhand. Nestled within the serene landscapes of the Pithoragarh district, it is regarded as one of the oldest sacred resting places of Lord Shiva. According to Hindu mythology, Adi Kailash, along with its neighboring sites such as Brahma Parvat, Sin La, and the spiritually blessed Om Parvat near Nabidang, is believed to be the abode of Lord Shiva, Goddess Parvati, Lord Ganapati, and Kartik Swami.
Adi Kailash Itinerary
DAY-1: HALDWANI TO DHARCHULA (300 KM/ 10-11 HRS – 940M)
We start our journey from Haldwani.
Breakfast at bhimtal.
En-route we will see
1. Bhimtal
2. Neem Karoli Baba temple, kainchi dham
3. Goludevta temple
3. Jageshwar temple
En-route lunch
Evening we reach Dharchula
Overnight stay and food
DAY-2: DHARCHULA (940 M)
After breakfast.
we will get our paperwork for the Inner line Permit and Medical.
After Lunch, Day free for leisure and exploring Dharchula and Nepal.
Dinner and overnight stay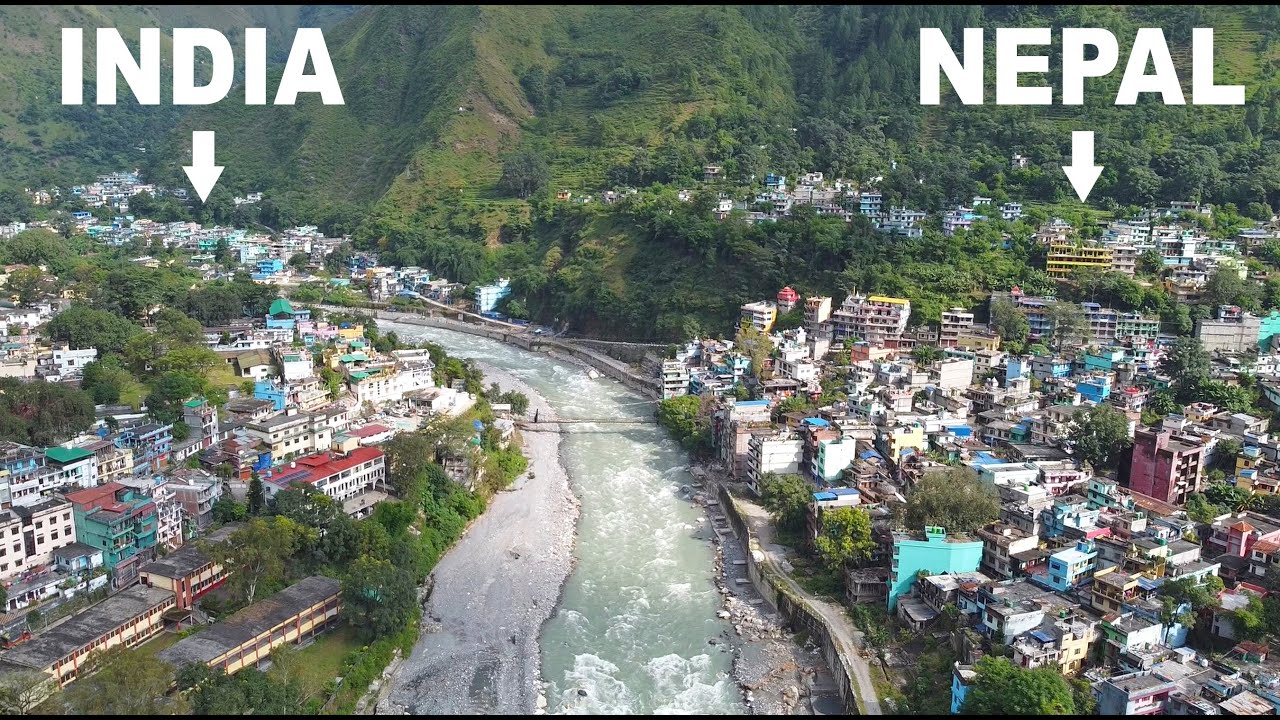 DAY-3: DHARCHULA – NABI VILLAGE (68 KM/ 05-06 HRS - 3400M)
Early morning, we will drive from Dharchula to Nabi. You can see also a glimpse of Himalayan peaks.
En-route visit beautiful Villages: -
1. Chiyalekh
2. Garbyang
3. Napalchu
The road is full of thrill with its beauty. Arrival at Nabi by evening.
Dinner and Overnight stay at Home Stay with Sharing Bathroom
DAY- 4 : NABI–KUTI VILLAGE–JOLLINGKONG( ADI KAILASH) (30KM/02-03HRS – 4700M)
Early morning, we head towards jollingkong from NABI village.
Early in the morning see the beauty of the divine Adi Kailash.
Visit Parvati temple, which is around 2.5 Km by trekking from our camp site. Here you can see the reflecting image of Mt Adi Kailash in Gauri kund/ Parvati Sarovar, near to the foot of Adi Kailash We perform Spiritual Puja / KoTarpan in Lord Shiva & Parvati Temple.
We will see
1. Brahma parvat
2. andava parvat
3. Pandav fort
4. Parvati mukut
Afternoon lunch at jollingkong or Kuti village.
Sightseeing of Kuti village which is named after Mata Kunti according to mythology pandavas stayed here during their journey towards Swarg.
Evening return to Nabi village
DAY-5 : NABI–GUNJI–KALAPANI–PARVAT–NABI(40 KM / 4-5 HRS APPROX. - 3400M)
Early in the morning we head towards om parvat.
En-route we will see:
1. Kali temple
2. Ved vayas gufa
3. Sheshnag parvat
4. Manokamna temple
On the way we reach kalapani. Where origination of kali river is seen at kali temple
Visit Kali temple
After kalapani we reach navidhang where we witness the presence of om Parvat a symbol for existence of almighty lord shiva.
We take a meal break at navidhang.
Then we head towards Nabi on the way we visit Manakamana temple in Nabi village.
DAY-6 : NABI – DHARCHULA (68KM / 05-06 HRS-940 M)
After breakfast the group will return to Dharchula
When we reach check in hotel.
Dinner and Overnight stay at hotel
DAY-7: DHARCHULA TO HALDWANI
We travel for Haldwani
Breakfast
Lunch
Reach Haldwani
Things to be carried while travelling for Yatra: -
1. Umbrella or raincoat in case it rains while trip.
2. Every member of Yatra must carry sports shoes.
3. Reusable water bottle or Thermus must carry.
4. Must carry warm cloths as we are going for Yatra in high altitude zone.
5. Must bring small backpack along with luggage as well we will be taking small backpacks only in the Yatra with essential items.
COST PER PERSON - RS.38,000/- EX- HALDWANI
DATE OF TRAVEL - 25TH SEP AND 5TH OCT & 25TH OCT 2023
Documents Required:
Medical Fitness Certificate, certified by any MBBS Doctor (Original above 60 Yrs). Copy of identity proof, i.e. Valid Indian Passport, Aadhar card. Two Passport size colour photographs
How to Pay:
Domestic payments
1. By Cash / Cheque / Demand Draft
2. By Electronic money transfer (RTGS & NEFT)
3. By Debit Card, Credit Card, UPI, net banking.
International payments
1. By Bank transfer to our bank (Bank Details)
2. By Online Payment Gateway through Razor Pay.
3. By Debit Card, Credit Card
Note:
In case of Extra force stay due to road closure, bad weather or any reasons Rs. 2000/- Per day or actual (Expenses of Transportation, Accommodation, and Food) will have to pay by the participants to the Guide.
Accommodation
Accommodation in Kailash Manasarovar Overland Tour:- Accommodation of Kathmandu is on 3/4 star category hotel on twin sharing and accommodation in Kailash region is on group sharing local Guesthouses/ Mud houses. Please do not expect more facilitated accommodation in Kailash. Toilets are out of the room and it is common. More place like Manasarovar, Derapuk and in Juthulpuk is an open toilet. Nowadays people can choose deluxe guest houses in some of the route in Kailash Mansarovar. Deluxe guest houses have built-in Nyalam, Saga and In Darchen.
Accommodation of Central Tibet, Shigatse, Lhatse, Gyantse and in Lhasa is your choice to choose either Basic, Standard or Deluxe hotels. In Lhasa deluxe hotels or 5-star category are available.
Accommodation in Everest base Camp Route and the Guge Kingdom are all basic guest houses and Hotels.
Extra Expenses
We have mentioned all the extra expenses of your trip on every trip details. Please be sure with it before your trip confirmation with us.
Normally
* Personal Helper and Horse * Emergency rescue in case of need *
Booking Policy
1. Application should be submitted at least 45 days before the provisional date of departure.
2. Minimum of 6 months valid Passport scan copy by mail or passport copy by courier should summit when the booking is made
3. Upon the confirmation (INR 30,000) is required which is nonrefundable.
4. In the case of Lhasa Kailash tour deposit amount is INR 50,000 for Indians or NRI USD 1000 or equvalent currency.
5. Our company trip booking form with your signature as per our term and condition
6. All the clients need to carry ID Proof, (Voter ID Proof) OR passport original while traveling by air.
7. The itinerary can be changed without notice due to unavoidable circumstance beyond our control such as political unrest, Natural calamities, changes in the itinerary by the Chinese authorities, etc.
Cancellation Policy
Indians
INR 30000/- Advance Non-Refundable amount to be paid at the time of Booking.
INR 50000/- If Tour selected Via Lhasa Advance Non-Refundable amount to be paid at the time of Booking.
NRI 1000 USD or Equivalent Advance Non-Refundable amount to be paid at the time of Booking.
Full balance payments to be made at least 45 days prior to start of the Tour, failing which your tour booking shall be considered as cancelled and all advance payments will be forfeited.
Cancellation Policy:
In any circumstances, if any customers cannot participate for the tour, the cancellation charge will be as follows:
1. 30 Days Before Tour Date 50 % of Tour Cost
2. 20 Days Before Tour Date 75% of Tour Cost
3. 15 Days Before Tour Date 100% of Tour Cost
ADVANCE AMOUNT WILL NOT BE REFUNDABLE
All disputes pertaining to the tour and any claim arising there under shall be subject to the Court of competent jurisdiction at Bangalore only.
Itinerary / Tour Cost / Date / Terms And Conditions / Cancellation Policy Are Subject To Change
Equipment List
Down Sleeping Bag
Group joining trip to Mt. Kailash do not need any sleeping bag. All your accommodation in guest house will provide warm blankets. Other than Kailash Manasarovar tour, you night need warm/down sleeping bag. Touch Kailash Travel can provide you down sleeping bag without paying and it is returnable after the trip.
Down Jacket
Touch Kailash Travel can provide warm jacket without paying for your trip which is returnable after the trip.
Doffel bag and hand carry bag
Touch Kailashg Travels and Tours provide you duffel bag to put your goods and hand carry bag too. You can leave your suitcase or any of your bag in kathmandu hotel carried from your home.
Warm head cover Cap
Touch Kailash Travel provide you warm and head cover cap for your trip
Comfirtable warm walking shoes, Extra one pair
Water bottle at least for 2 liter including Thormas for keeping water hot You have to drink at least 3 litter water for a day and your team will provide you drinking water at every meal time. Hot water will be provided morning and evening only. so you have to have your thormas to keep hot water during day time.
Rain wear (Umbrella or Raincoat)
Woollen/thermal long underwear
3 pairs of thick and tights warm socks
warm light gloves
Wind and water prooft trouser and Jacket
Up and down warm thormal